The current government's last budget before the election is a balanced budget. Slashing taxes, encouraging capital spending and focusing on Green growth is a power packed budget. Go Green! Carbon footprint! Climate Change! Global warming! These topics fascinate me and encourage me to look for sustainable options as a contribution to my future generation.
There were lot of expectation on this year's budget to focus on green energy. This budget is a feel good one! The Government's various initiative measures announced for green growth is bound to make Indian economy future ready, generate large scale green jobs and reduce India's carbon footprint with a mission to become carbon neutral by 2070.
The proposal of MISHTI (Mangrove Initiative for Shoreline Habitat and Tangible Incomes) scheme for Mangroves plantation wherever possible is welcomed by many green groups cautiously. Since destruction of mangroves in the disguise of infrastructure development should be restricted by government and the existing mangroves to be saved. Hope the new MISHTI scheme isn't just an eyewash on the budget allocation.
Another programme PM PRANAM (Prime Minister Programme for Restoration, Awareness, Nourishment and Amelioration of Mother Earth) is aimed to incentivise use of alternative fertilisers and the balanced use of chemical fertilisers. Again, the feasibility of the same remains to be tested.
Amrit Dharohar, the scheme to encourage optimal use of wetlands for enhancing biodiversity, carbon sequestration, eco-tourism and livelihood opportunities for local communities is another green conservation initiative announced in the budget.
Kudos to the proposal of Customs duty exemption on import of machinery, required to manufacture electric vehicles batteries, and excise duty exemption for blended compressed natural gas. These exemptions will boost the green mobility and green economy.
Waste to worth plants of around 500, in addition to other measures is also a welcoming move.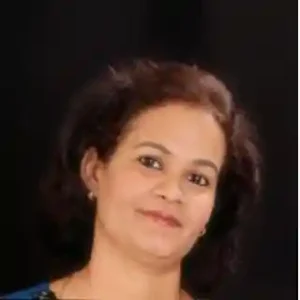 Contributed by : CA Shylaja Sreedharan, VP (Finance)