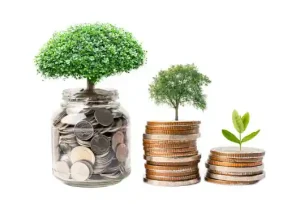 The Reserve Bank of India has published comprehensive guidelines for accepting "green deposits" by banks and NBFCs. The funds might be utilized for financing initiatives like renewable energy, environmentally friendly transportation, and green construction.
In releasing the guidelines for accepting green deposits by regulated entities, the RBI noted that green finance is also steadily gaining ground in India. Certain Regulated Entities (REs) already provide green deposits to fund green initiatives and projects.
Beginning June 1, 2023, the framework will be in place. According to the RBI, the framework's goal is to incentivize REs to "offer green deposits to customers, protect depositor interests, assist customers in achieving their sustainability agendas, address concerns regarding greenwashing, and help augment the flow of credit to green activities/projects.
The central bank also stated that the official Indian green taxonomy should be used to determine how the income from green deposits is allocated. As a temporary solution, REs would be forced to deploy the money earned through green deposits to a specific list of green initiatives and activities. At the same time, the taxonomy is still being finalized.
The projects and activities that REs could fund with the money earned through green deposits include those involving renewable energy, energy efficiency, clean transport, adaptation to climate change, sustainable water and waste management, and green buildings. This includes initiatives, including direct waste incineration, nuclear power generation, and new or ongoing fossil fuel extraction, production, and distribution operations. Additionally, RBI has mentioned a list of "exclusions" for REs. As per the framework, a comprehensive board-approved policy on green deposits will need to be implemented by banks and NBFCs.